ShayeButterfly
Administrator/Owner





Posts

: 105


Subject: Free Stocking - See Details Inside Tue 02 Nov 2010, 5:16 pm

---

Free Stocking!

When you make a purchase of $30 or more at BABW throughout November 12th - 24th, you will get a free stocking! Also, you will get a special code for a virtual stocking in BABV! How pawsome!

_________________
тεsтαωεsσмε
Newbie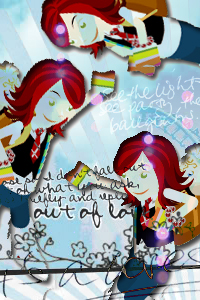 Posts

: 86


Subject: Re: Free Stocking - See Details Inside Sun 07 Nov 2010, 12:18 pm

---
JeannaBearFun
Newbie





Posts

: 71


Subject: Re: Free Stocking - See Details Inside Sun 07 Nov 2010, 6:23 pm

---

Ohh! Thanks so much! We were thinking of getting it but it was a couple days ago! Not November 12th - 24th ;P So maybe I have another chance of getting it!

I just want it for Christmas haha I really never had a stocking!
AngelBlossom
Newbie





Posts

: 90


Subject: Re: Free Stocking - See Details Inside Sun 07 Nov 2010, 8:08 pm

---

i think i should try and get that if i can, thanks fur posting (:
Sponsored content

Subject: Re: Free Stocking - See Details Inside

---